Click on each membership to learn more or to join.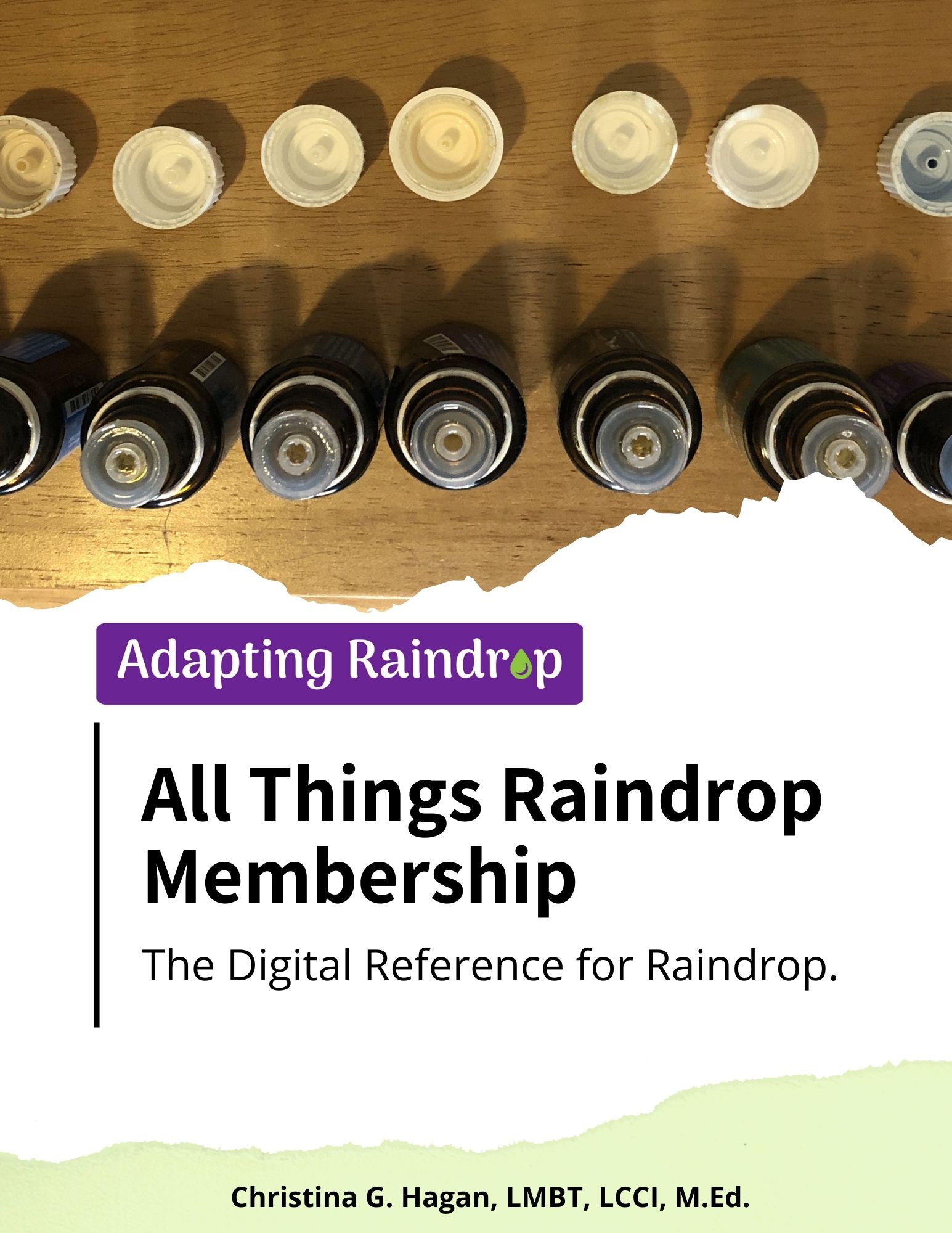 A growing resource Library and a Community.
You have 24/7 access to an expanding Resource Library focused on all things related to the Raindrop Technique®.
You also have a community of Raindroppers to ask questions and gain support from.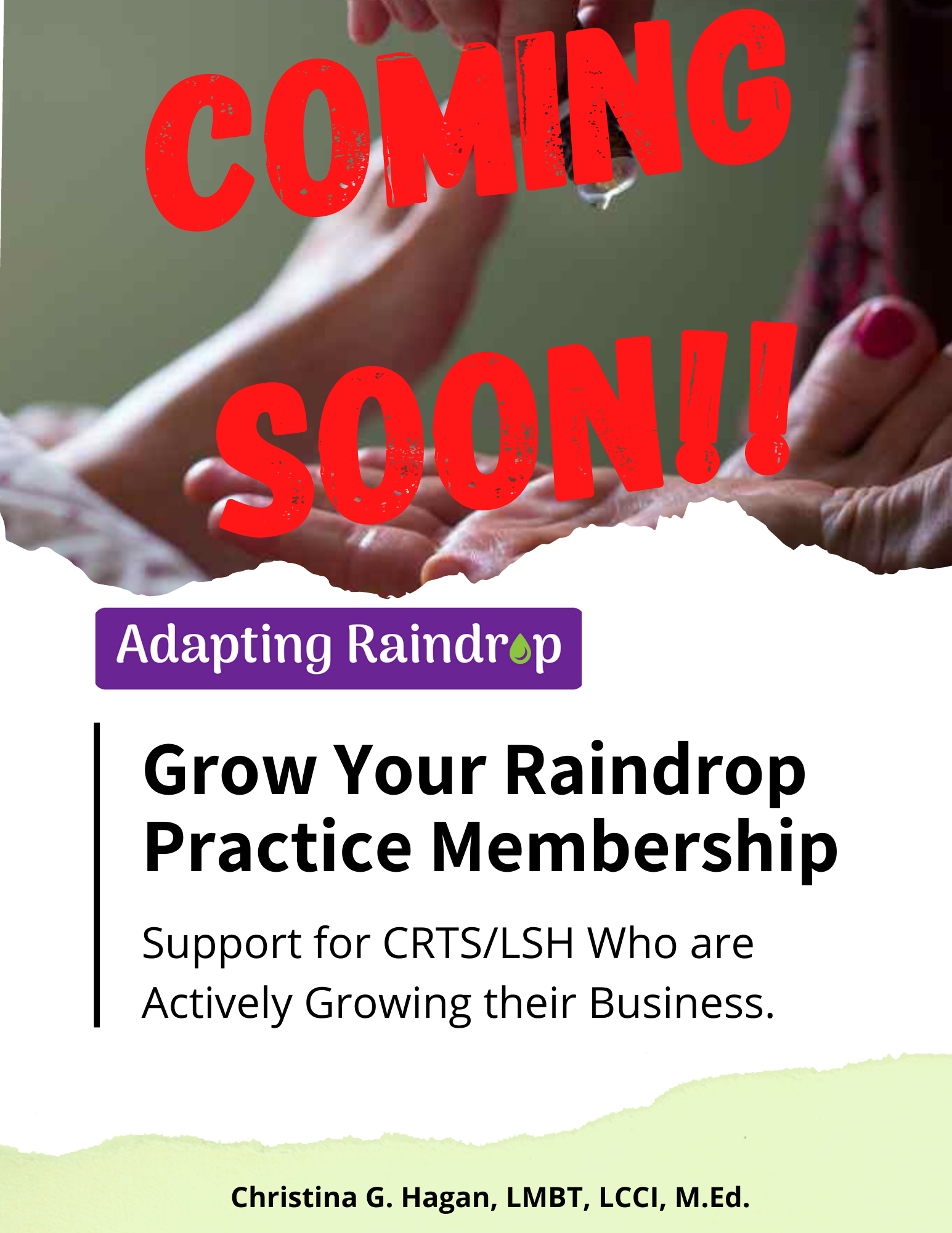 The first members of the original "Grow Your Raindrop Practice" Membership loved it! 
Coming soon is the new improved, more interactive membership.
Learn more and stay updated on when this new membership will open by going HERE!