Click on each membership to learn more or to join.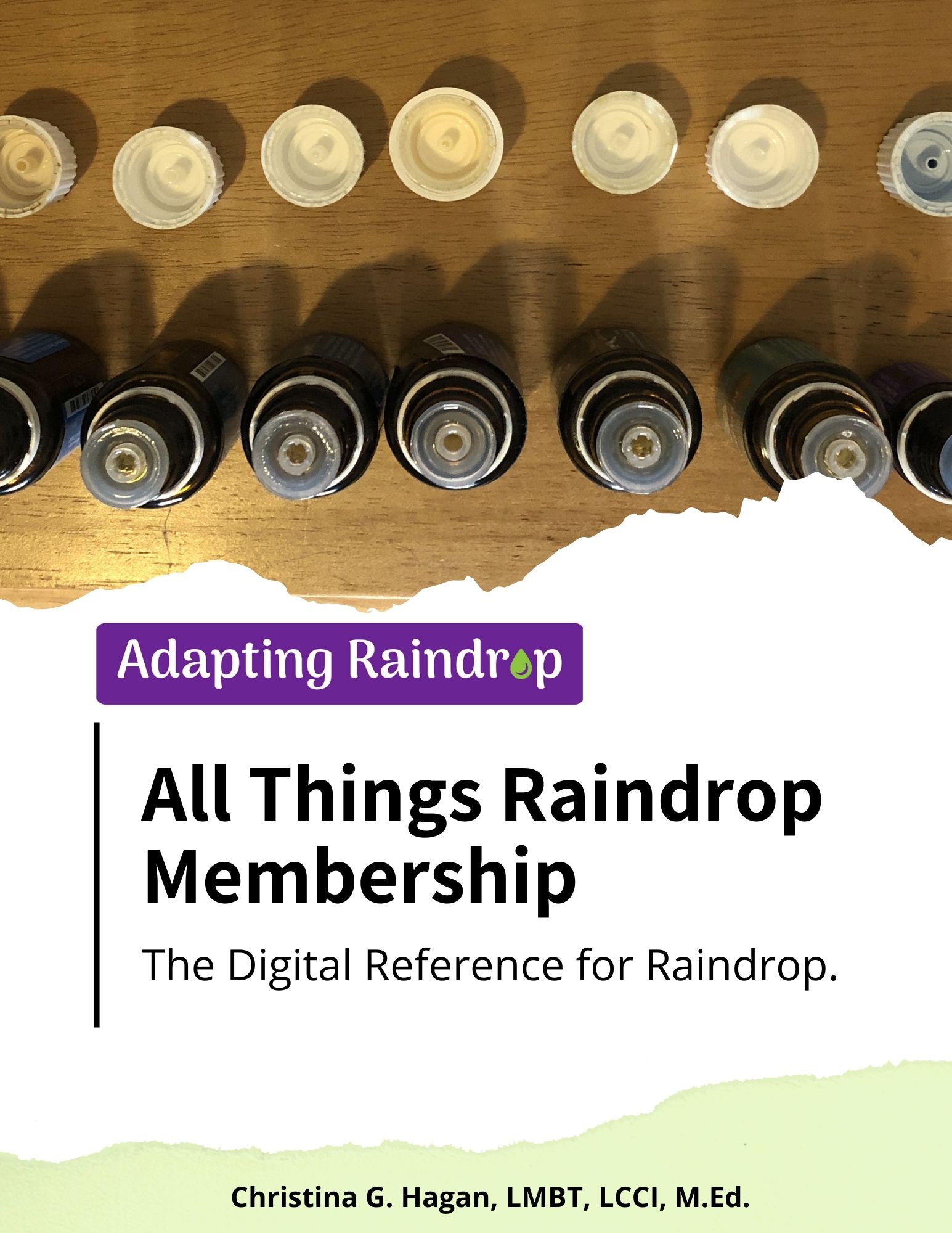 A growing resource Library and a Community.
You have 24/7 access to an expanding Resource Library focused on all things related to the Raindrop Technique®.
You also have a community of Raindroppers to ask questions and gain support from.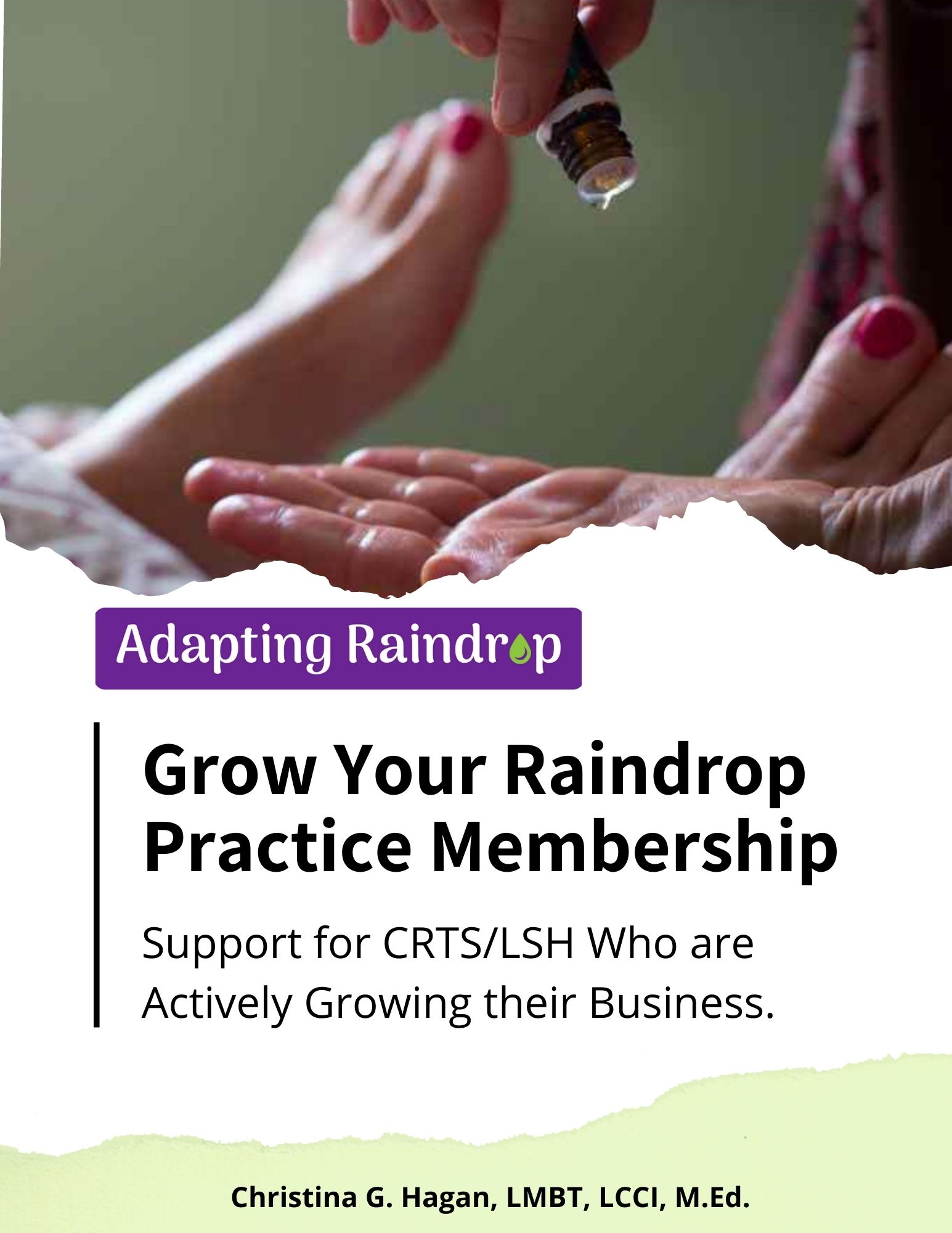 Actually, I thought this was awesome. Really helpful thought-provoking tips to help guide someone looking to set up RDT as a business. Thank you.