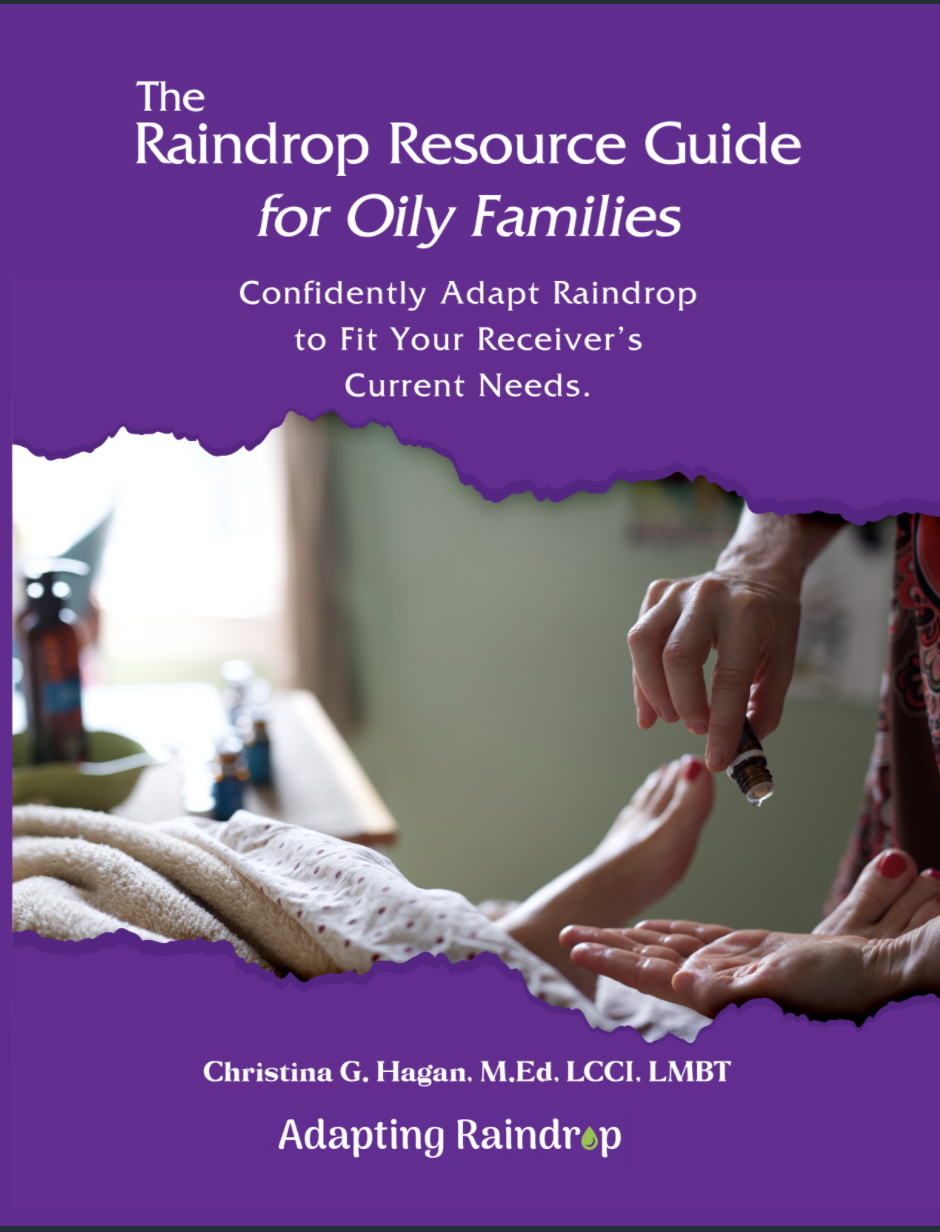 Watch the Videos & join "All Things Raindrop" Community!
Hello!
I hope you are enjoying The Raindrop Resource Guide for Oily Families.  I shared in the book, if a picture is worth a thousand words, then a video must be at least a million!
My goal is to help you to feel comfortable and confident giving Raindrop to your family and friends.   If you want a little more instruction to make sure you got it right, then these videos will help.  They are short, quick and to the point.
You will find these videos in "FREE RESOURCES" in the All Things Raindrop Community.  When you join this community you'll be entering a space meant for Raindroppers who want to learn, share and support each other.  If that is you – then you are welcome to join us!