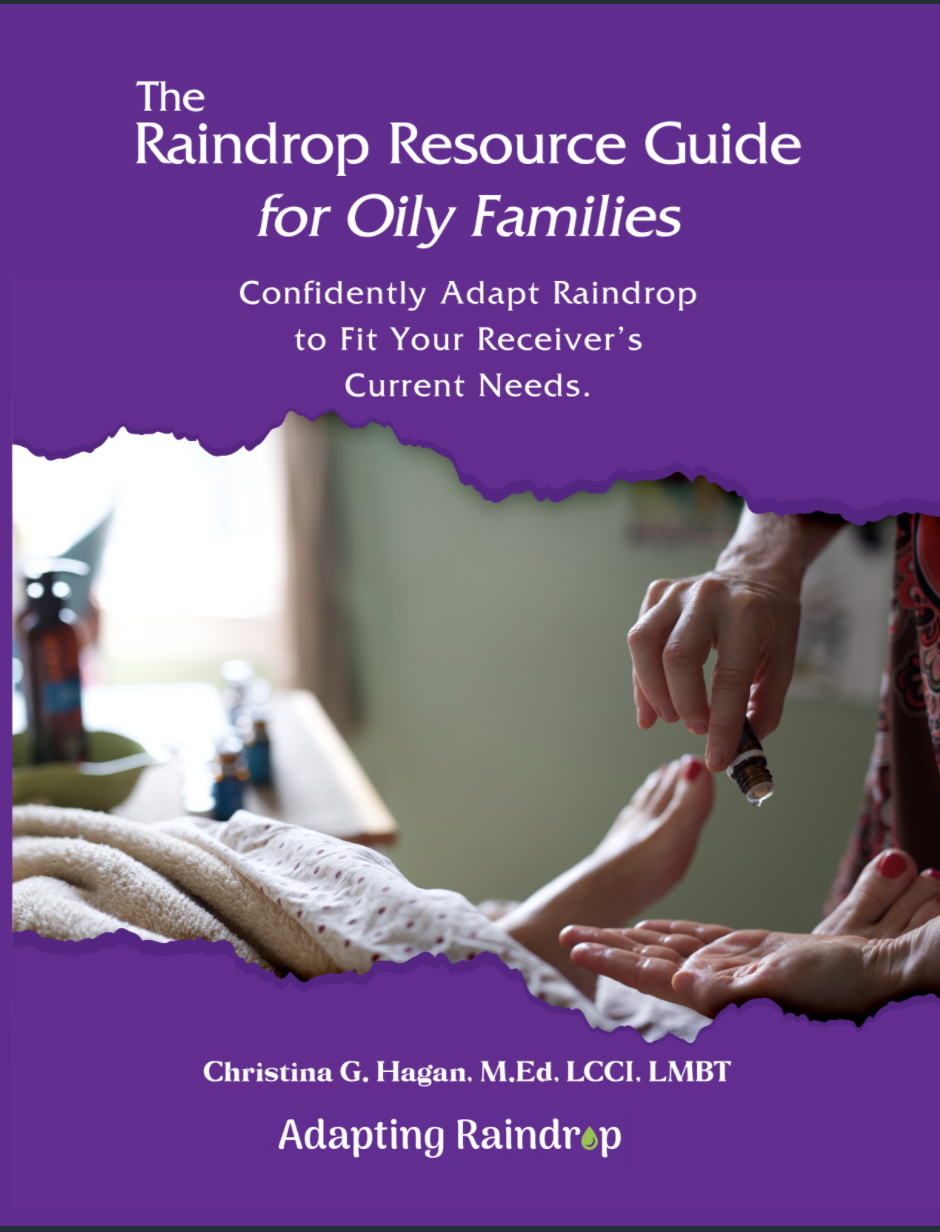 Hello!
I hope you are enjoying The Raindrop Resource Guide for Oily Families.  Like I shared in the book, if a picture is worth a thousand words, then a video must be at least a million!
My goal is to help you to feel comfortable and confident giving Raindrop.   If you want a little more instruction to make sure you got it right, then these videos will help.  They are short, quick and to the point.
Don't forget to watch them with your book to add your thoughts and tips to your Notes Pages.  Then you can look back in your book anytime when you have a question.
How to access the videos:
The videos I have for you are found in my educational program website.  All you will need to do is:
1. Follow THIS LINK
2. Sign up for additional FREE videos.
3. An email will be sent to you with a link to the videos.  You'll just need to create a password and then you can access those videos again anytime!
Thanks so much for being part of the Adapting Raindrop family!