Click on each program to learn more or to purchase.
All the material and demonstration were so easy to follow. The content was great and to the point. The explanation of why and how were right on point. Definitely a must take course no matter the experience level. If you have pain while doing Raindrop this course will help you improve your posture and positioning.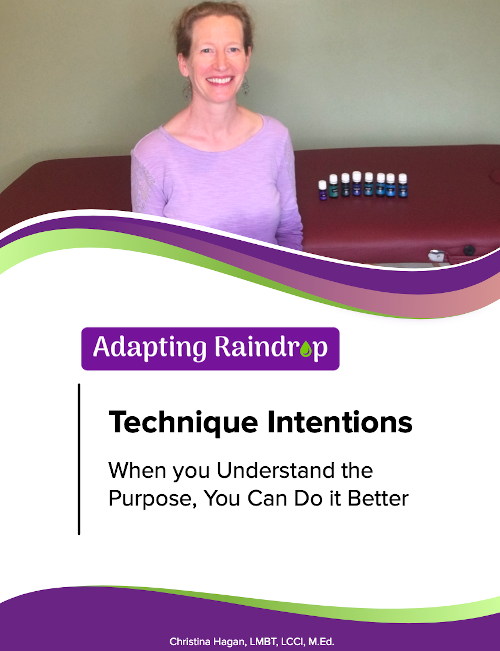 I loved learning the technique intentions to better understand the Raindrop. When I give my Raindrops I can give it with more intentions, I love that!! I am such a "why" person and this answered a lot of my questions. Thank you for sharing your knowledge!!
This course was very helpful in understanding how the body should respond to the Raindrop, understanding what's happening in the body with each technique and what you can look for to know you are achieving the intentions of the technique. Highly, Highly recommend this course as a great refresher to your Raindrop service.
Christina is the most knowledgeable, kind hearted instructor I have ever encountered. Each topic was thoroughly and professionally presented. Christina included ALL the little details that one could ever encounter in a Raindrop session. I was thoroughly impressed and will continue to learn from her.