The Place for Raindrop Resources.

   Welcome Raindropper!
A place for you to learn more about Raindrop.
Whether you are a mom or a wellness practitioner my goal is to help you to feel comfortable giving your raindrops and confident to tailor your Raindrops to fit each person you work with. 
For years it has been my vision to create a resource and a place for people to go when they have questions about Raindrop or want to learn more.  This vision is becoming a reality here with these on-line programs and membership groups.
On-Line Programs & Memberships
All the material and demonstration were so easy to follow. The content was great and to the point. The explanation of why and how were right on point. Definitely a must take course no matter the experience level. If you have pain while doing Raindrop this course will help you improve your posture and positioning.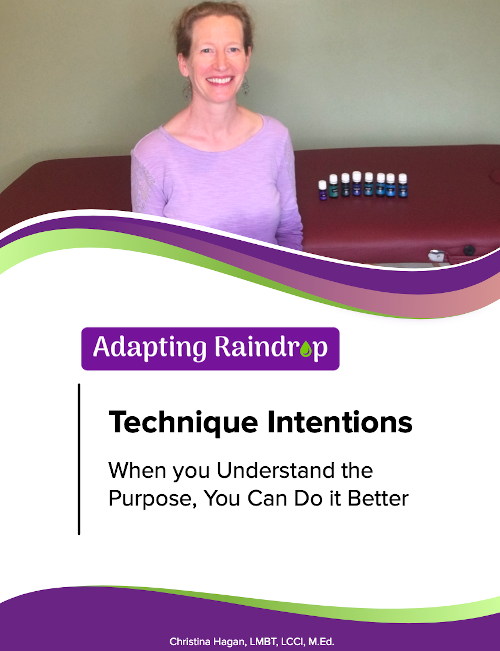 I loved learning the technique intentions to better understand the Raindrop. When I give my Raindrops I can give it with more intentions, I love that!! I am such a "why" person and this answered a lot of my questions. Thank you for sharing your knowledge!!
COMING SOON!
After many requests, the on-line program of Raindrop Resource Guide Oily Family Edition has been converted into book format!
Add your name to my email list to be the first one to find out when this book is ready to purchase – and get a special coupon.
Would you like to join my Launch Team too?
Learn more about the new book, and how to get updates HERE!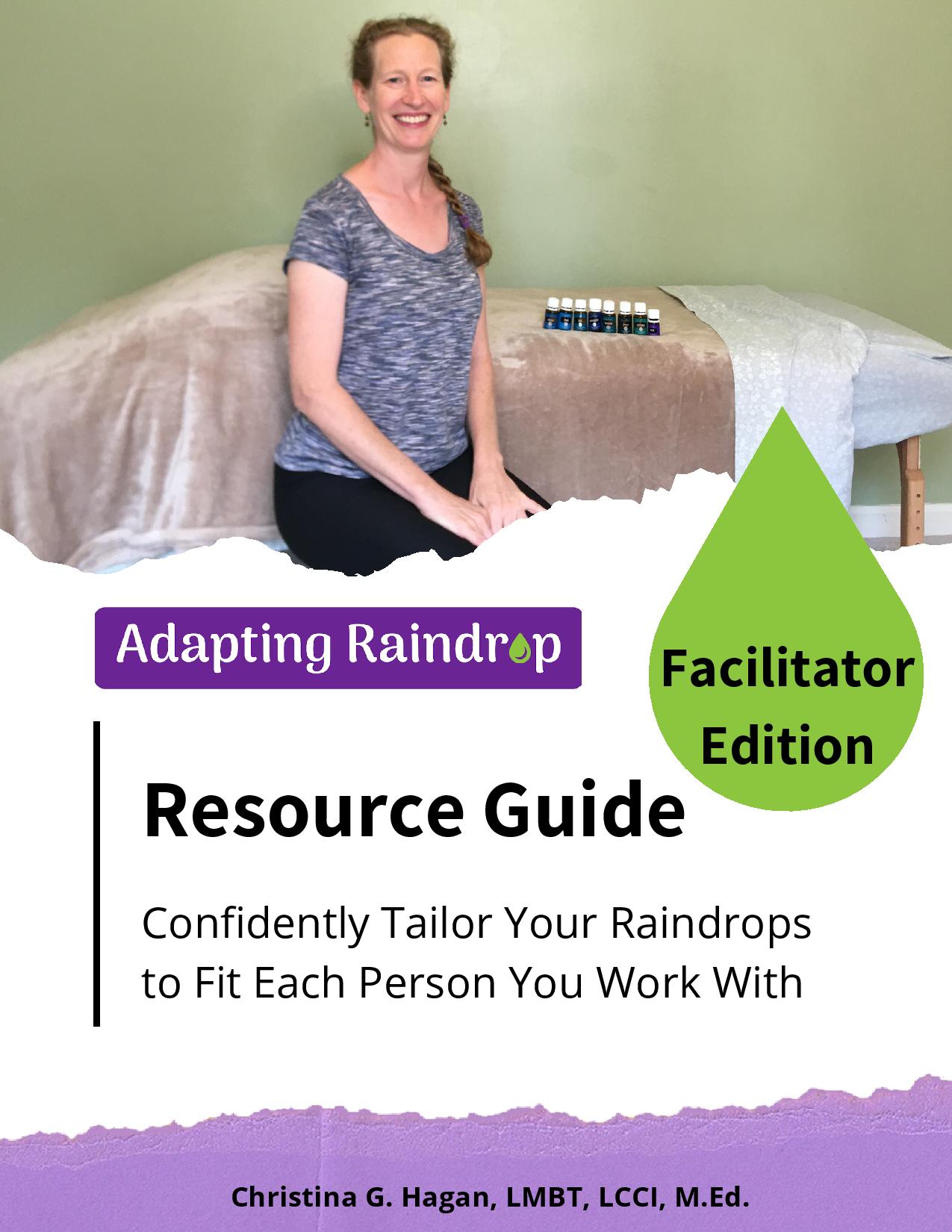 Christina is the most knowledgeable, kind hearted instructor I have ever encountered. Each topic was thoroughly and professionally presented. Christina included ALL the little details that one could ever encounter in a Raindrop session. I was thoroughly impressed and will continue to learn from her.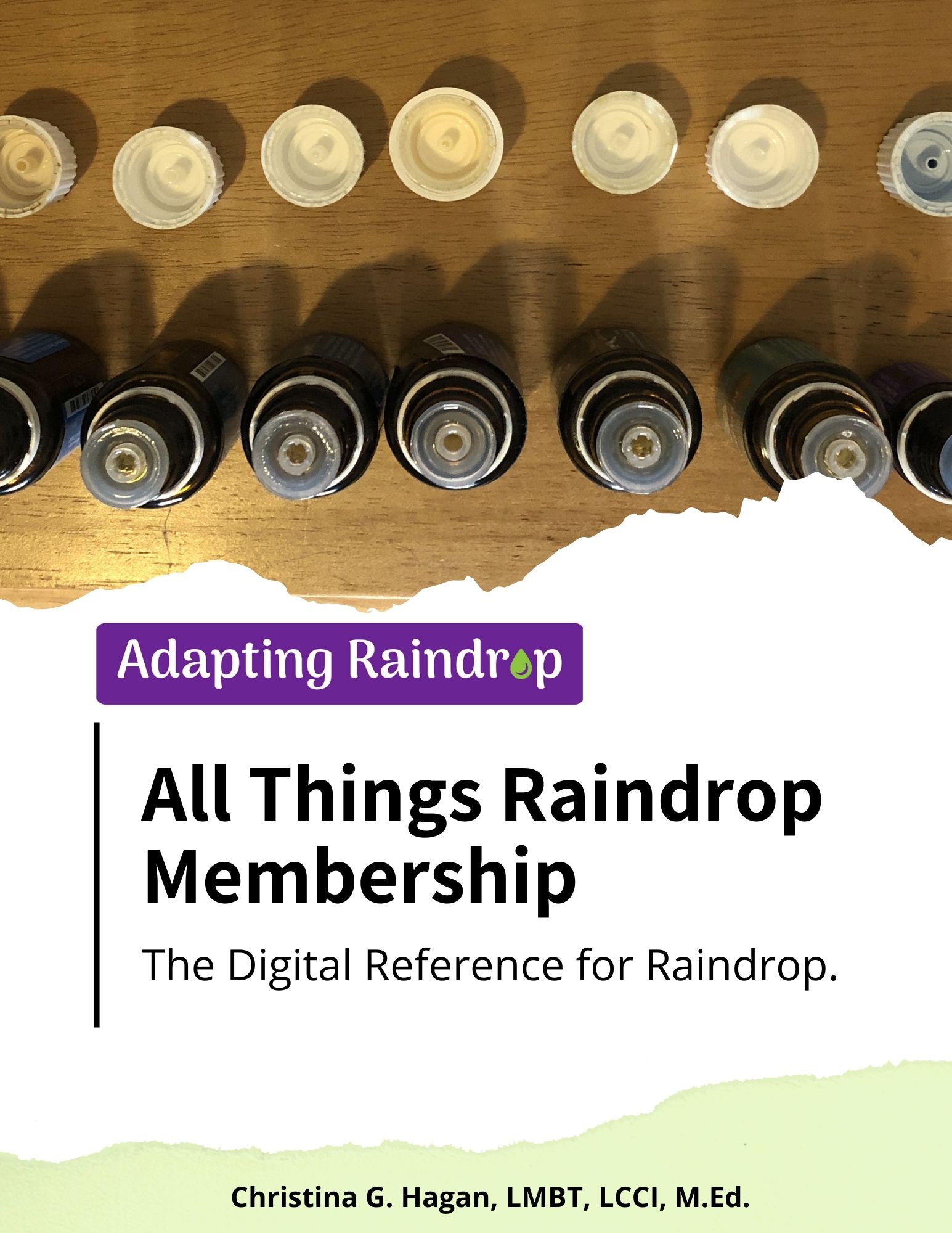 A Library and a Community. 
You have 24/7 access to an expanding Resource Library focused on all things related to the Raindrop Technique®.
You also have a community of Raindroppers to ask questions and gain support from.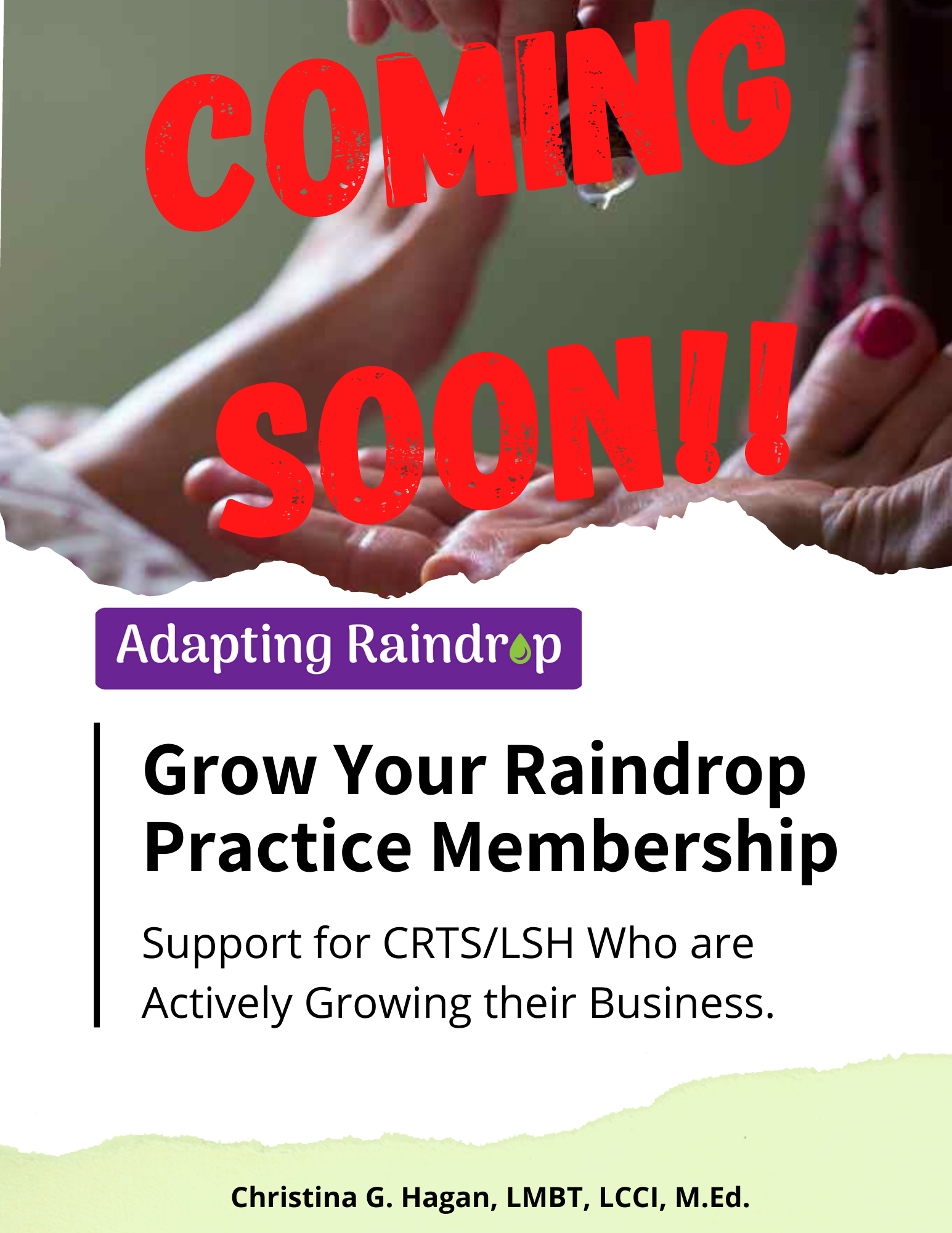 The first members of the original "Grow Your Raindrop Practice" Membership loved it! 
Coming soon is the new improved, more interactive membership.
Learn more and stay updated on when this new membership will open by going HERE!